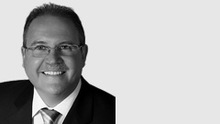 Ask for Kevyn at the Ray White Hope Island Village Marina Office; he is passionate about real-estate
Kevyn is a fully licensed Ray White Elite Performer Real Estate Agent and Team Leader at the Ray White Hope Island Office.  He has been working on the Northern Gold Coast since February 2004. He was born in Durban SA, grew up in the Seychelles and operated a number of successful businesses in the Channel Islands, before moving to this area.  He lives here with his wife and children and has effectively developed a strong wealth of knowledge and understanding of the property market in this very special part of Australia.
Through honesty, professionalism and very hard-work, together with his wife Mandy and his associate Kerrie who make up Team Wilmot, they have grown their business from strength to strength, achieving record sales and providing a customer service well beyond all their buyers and sellers expectations. They continually grow their customer database through personal referrals, incorporating the latest marketing techniques and adapting their strategies to meet the changing market trends.
In addition to his Real Estate background, Kevyn has successfully purchased, built and sold in the area and has a wealth of knowledge to share with Team Wilmot's clients.  He is passionate about his work, loves to negotiate and will always find a solution to any problem.
Contact him now for a no obligation review of your property portfolio
Agent Reviews
Alan & Julie

Very thorough and knowledgeable agent.